Lawyers for Ghislaine Maxwell have opened their defense at her federal sex trafficking trial in New York City.
Ms. Maxwell stands accused of grooming underage girls for sex offender Jeffrey Epstein. She has pleaded not guilty to all charges against her.
Her attorneys have said they may call up to 35 witnesses but expect to be able to rest their case by Monday.
She is not expected to take the stand in her own defense according to a family spokesperson cited by UK media.
The spokesman told the Mirror newspaper on Wednesday that Ms. Maxwell's health has worsened and she is currently "too fragile" to testify.
Her family has repeatedly said she is being treated poorly in detention and held under inhumane conditions, even pleading to the United Nations and the US Attorney General for some form of intervention.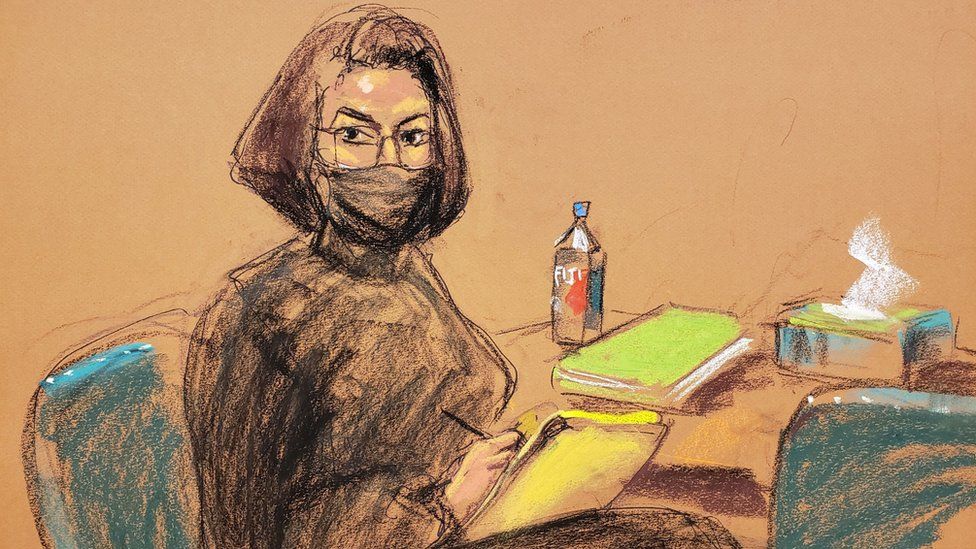 Ms. Maxwell, 59, has been in a US jail since her arrest in July 2020. She faces up to 80 years in prison if convicted.
Her attorneys say Ms. Maxwell's accusers have fallen prey to lapses in "memory, [as well as] manipulation and money".
They also argue she is a scapegoat for crimes committed by Epstein, her former boyfriend, and business associate.
Epstein – who was convicted of sex crimes in the state of Florida in 2008 – died by suicide in jail in 2019 while awaiting trial on federal sex trafficking charges.
In court on Thursday, Cimberly Espinosa – who was Epstein's executive assistant from 1996 to 2003 – said she had been with Ms. Maxwell practically every day, "looked up to her very much" and never saw her engage inappropriately with underage girls.
When asked about one of the accusers underpinning the case against Ms Maxwell, Ms Espinosa confirmed she met the girl in Epstein's office, but said she had guessed the girl was "about 18" and thought she was in "a loving relationship" with Epstein.
The accuser, identified by the pseudonym Jane, testified last week that she had given Epstein massages that turned into sexual encounters when she was 14 years old. She also accused Ms Maxwell of "instructing" her on how Epstein liked to be massaged and of sometimes taking part.
Ms Espinosa said she often booked massages for both Epstein and Ms Maxwell, but they were professional ones. She also said Jane's mother had told her "Jane was Jeffrey's goddaughter".
Under cross-examination, Ms Espinosa conceded she had never been to Epstein's Florida mansion, where many of the alleged encounters took place.
The witness also told the court that, while she thought Epstein and Ms Maxwell were "a little flirty" like a couple, they became less close over time as Ms Maxwell dated other men.
Over two weeks of testimony that ended last Friday, prosecutors built a narrative of the duo as "partners in crime" running "a pyramid scheme of.